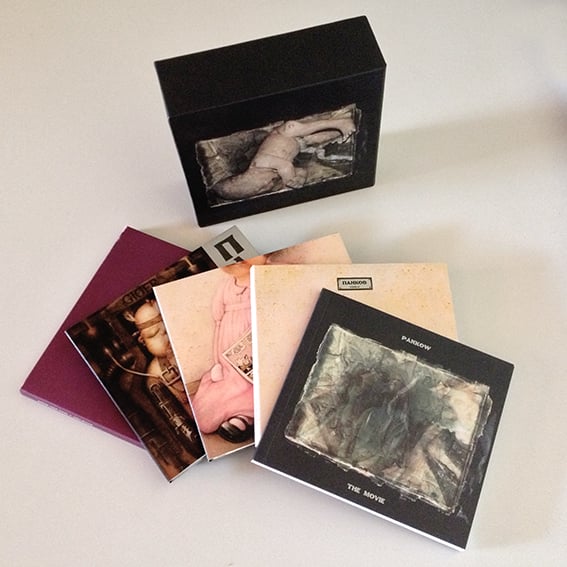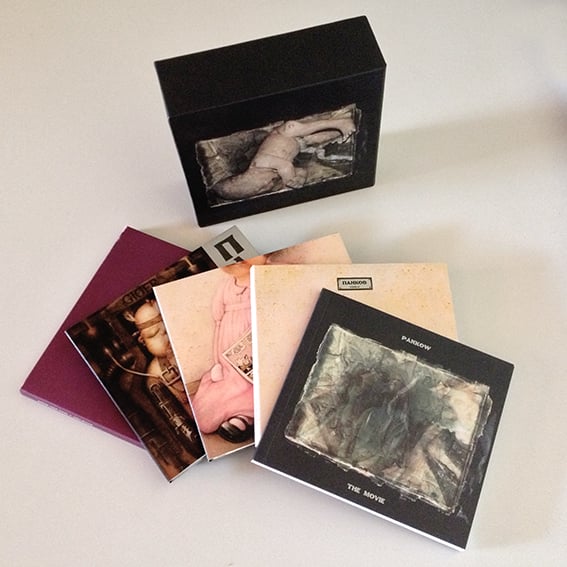 The Art of Gentle Revolution (limited boxset)
by pankow
€60.00
this edition boxset contains the artist cut of the first four of pankows albums:
"FREIHEIT FÜR DIE SKLAVEN" (1987),
"GISELA" (1989),
"OMNE ANIMAL TRISTE POST COITUM" (1990) and
"TREUE HUNDE" (1992) remixed version exclusively for this box release
all on double-folded digipak cds, + a bonus cd in a cardboard sleeve featuring 4 tracks originally released only on the 12-inch "69SIXTYNINE69" that accompanied the ultra-limited (100 copies) marble cover edition of "Gisela" (aka "marble album").
the box also includes an 80-page book called "pankow, The Movie" featuring lyrics, pictures, notes and U.S. and German tour memorabilia as edited by original frontman and singer/dancer alex spalck.
re-elaborated by maurizio "fm" fasolo.
the cds contain bonus tracks and partly different tracklistings to the original releases.